Are you seeking information on topic "How to Scan On Canon Printer" ? If yes then hop on as we have mentioned easy steps to do the job.
Canon printers have advanced scanning features. However, depending on the canon printer model, these features may differ.
Some of the popular features available in canon models are flatbed scanning, duplex scanning, automatic document feeder etc.
Scanning procedure in all canon models is quite straightforward. However, still people wonder about how to scan on a canon printer. Well, if you are also struggling with this question, this blog can be an enhancing revelation.
How to scan on a Canon Printer with scanner glass?
Yes, scanning is done in varied forms and one of them is scanning with a scanner glass.
Here are the steps that explain how to scan on canon printer with scanner glass.
Once you try these steps, second time no help will be required.
Now place your document with face down (the side to be scanned) on the scanner glass.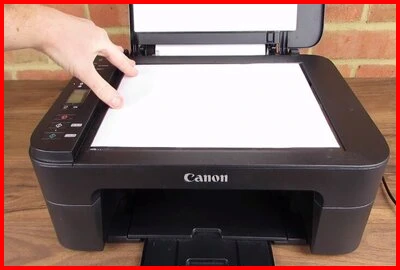 Press the scan button. In a wired printer, you may need to press this button twice.
Now click the black option if you want black and white. After that, the printer will send the scanned copy of the document to your computer in My Document Folder.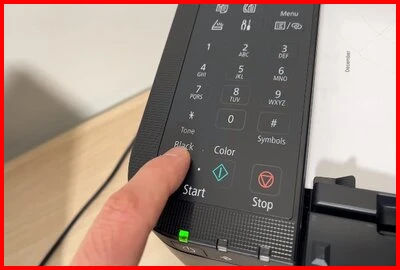 Note: In case you want to scan a colored copy you can press the color option.
How to scan on a Canon Printer with document feeder?
A document feeder, also known as Automatic Document Feeder (ADF) is used to scan multiple pages at one time.
It can also be used for faxing or copying the documents. Below is the process guiding you how to scan on a canon printer via a document feeder?
It has a different process than a flatbed scanner printer that scans only one page at a time.
Place the bunch of document in the ADF feeder. The side you want to scan should be facing up.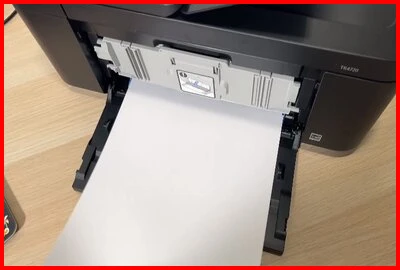 Next press the Copy button that is located on the top of your printing device or scanner also select your preference for black or color and press the START button.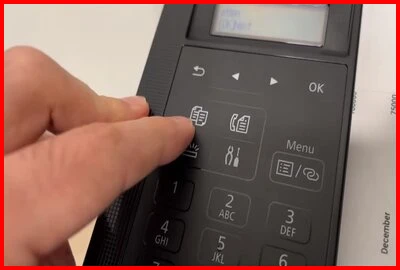 Now your printer will start scanning the document and provide the scanned copy.
So, next time you wonder about how do you scan multiple pages on a canon printer, just revise the steps above.
Technology today is handy and by investing a little amount of time, you can do thing without any help.
How to scan a document on Canon Printer using my computer ?
The process to scan on canon printer from computer is a bit different, as you need to install an app first.
The official website of Canon is the best source to find an app suitable to your printer.
Scanning from computer will have two parts
Download the scanning app from Canon Website
Scan the document through the downloaded app
To scan photos and documents from your scanner to your computer, you'll require the IJ Scan Utility. This utility is part of the MP Drivers package or Driver Setup Package (depending on your model) and might have been installed during your initial printer setup.
If you haven't installed the MP Drivers package or Driver Setup Package yet, you can access the downloads for them here: Software and Drivers.
Process to download the Scanning App from Canon Website
Visit the official Canon support website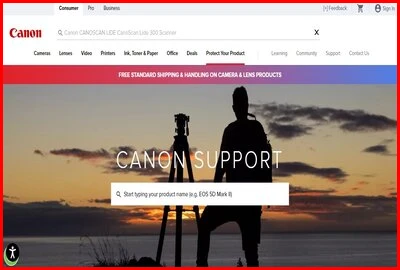 Enter your printer model number to search for a suitable app in the search box and you will see a list of suggestion. Select your printer from the list.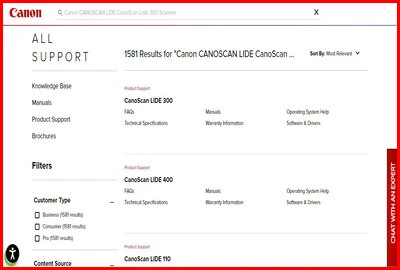 Now, scroll down the screen/page to find the option 'software and drivers'. This option will take you to a download link.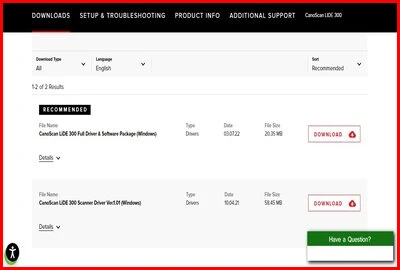 Download and install the app using the provided link
Scan a Document using Canon App
Once you install the canon scanning app from the official canon website, it's time to move to next step. You need to know how to scan a document on a canon printer using an app.
Select the option 'Auto', it allows you to scan without changing the default setting.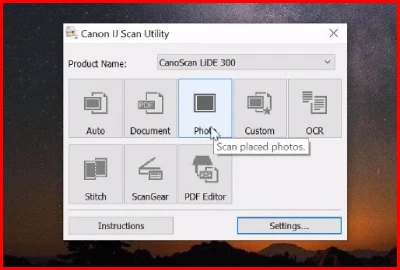 If you need to scan an image, select the picture and save it in your desired format such as JPEG or PNG file.
If you click on document your printer will saves it as a PDF file.
Now press custom to select the desired file extension. It is also used to change the orientation of your document. Once you select, the document will be scanned in the desired format.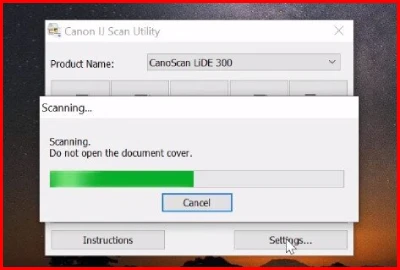 You can further use the Canon software IJ Scan Utility to scan for documents with multiple pages:
Access the IJ Scan Utility application and opt for Settings, followed by Document Scan.
In Data Format, choose PDF (Multiple Pages). Within Source, you have the option to select ADF, which utilizes the document feeder.
Save your preferences by clicking Ok.
Initiate the scanning process by pressing Document.
With the IJ Scan Utility app, you can utilize the document feeder to scan both sides of a document.
Keep in mind that you will need to manually flip the documents after your Canon printer has scanned the front pages.
Why can't I scan from my Canon Printer to my computer?
Several reasons can be responsible if you cannot scan from your canon printer to your computer.
Before you struggle again on how to scan on canon printer, read below the possible reasons and relevant solutions.
Outdated printer driver
Of course, it is quite a common reason for the issue to happen. The outdated drivers may prevent your canon printer from scanning. Update your printer driver, as this usually solves the problem.
Scanner may have compatibility issues to your computer
Yes it happens in many cases that the scanner is not compatible to a particular computer or windows type. It's best to check it online or on Canon official website.
Communication error between canon printer and computer
There can be some reasons for this issue. Incorrect settings, outdated driver, printer name not updated in the list of allowed device on your firewall. Check for all these reasons and you may find the trouble hiding in any of these factors.
Also Check – Easy Fix for Canon Printer Not Responding
Conclusion
In the end, Canon printers have cool scanning features like flatbed, duplex, and document feeder. Scanning is easy, and this blog showed how to do it step by step.
Remember, if you face problems scanning to your computer, check for outdated drivers or other issues. Now you can scan like a pro with your Canon printer!
Frequently Asked Question's (FAQ's)
How do I scan on a Canon printer via scanner glass?
Place the document on the glass, press the scan button, and start scanning.
How do I scan on a Canon printer via document feeder?
Load documents in the feeder, press the ADF button, and start scanning.
How do I scan a document from a Canon printer using my computer?
Download Canon's scanning app, select scan settings, and scan from your computer.
Why cannot I scan from my Canon printer to my computer?
Check for outdated drivers or compatibility issues and fix them to scan smoothly.